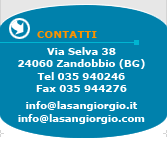 Inserti
Equally distant from the sober elegance of the sown ground in the Venetian manner and from the marble inlay, the INSERTI collection joins the continuity of grit in its uncertain seeding - but constant in its uncertainty - with the reality of perfection in shapes and absolute precision in its allocation of the marble inlay.
The technical office San Giorgio has arranged the most suitable combinations for each type of decoration with "Tavellone Genovese" and "Tavellone Veneziano" backgrounds.

The correspondence of our materials to the samples and catalogues must be considered as indicative.