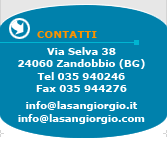 Yesterday
Founded in 1945 by Isidoro Pecis with the name of "Società F.lli Pecis" on an area of 200 sq m. · Production process occurs manually using the so called "banchini". · It develops so much to reach an area of 1,000 sq m. · In 1956 the name was turned into the corporate name of today.

Today
It has developed on a total covered area of 6000 sq m and a total outdoor area of 44,000 sq m. · Production process is based on six automatic lines as well as on a work studio for the production of manufactured goods. It has acquired the IPAR product line along with its brand names and patents.

- The covering product line has been enhanced with special focus on ventilated walls, expanding the range with exclusive IPAR technologies.

- Innovative products have been developed to protect the environment,
using TX ACTIVE Photocatalytic binding agents by Italcementi SPA
producing anti-smog flooring and coverings that eliminate air pollutants and have self-cleaning surface properties.

- mining activities in its quarries of MARMO BIANCO ZANDOBBIO (white marble Zandobbio - Dolomia) have increased


The mission
Fitting out indoor and outdoor areas with floorings and manufactured goods in agglomerate of natural stones following the tradition and using cement binders exclusively.
To protect the environment offering products with anti-smog photocatalytic action.

The undertaking
Developing all the possible applications of natural stone agglomerates with modern technologies, maintaining process and product strictly ecological.