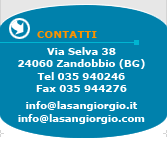 Linea Pavimenti per Esterno - Pietrino Semiliscio e "Sabbiato"
Pietrino Sabbiato rosso
Pietrino Sabbiato rosso

Agglomerate of cement tiles, which have a flooring layer (wear surface) with a special neutral or colored mixture, strongly vibrocompressed in order to give greater compactness and hardness to the material, so increasing its qualities.

Characteristics: Wearproof and freezingproof material, qualitatively fine and of pleasant chromatic aspect.

Use: Material used to build pavements, pedestrian areas and largely employed in terrace pavings with dry laying on plastic supports.
It is supplied with a raw, slip-proof surface and on request also with a sandblasted finish.
The correspondence of our materials to the samples and catalogues must be considered as indicative.