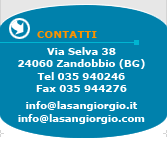 Linea Pavimenti per Esterno - Pavè-Roller "Rustico"
Pavè Grigio Rustico
E-856 SL
Pavè Grigio Rustico

High-resistant, strongly vibro-compressed agglomerate of cement tiles, with a flooring layer (wear surface) made of antiwear and antislip material.

Characteristics: Wearproof and freezingproof material, qualitatively fine and of pleasant chromatic aspect.

Use: Especially suitable for garden, avenue, pavement, parking, terrace pavings and so on. The special design of the PAVÈ and ROLLER TYPES permits during the laying, various arrangements suitable to obtain different final aesthetical aspects.

It is supplied with the following surface:
1) Completely raw = SL
2) Completely smooth = LL
3) Completely sandblasted (from the raw tile) = SB
4) Partly sandblasted and partly raw = GSB
5) Partly sandblasted and partly smooth = LSB
The correspondence of our materials to the samples and catalogues must be considered as indicative.