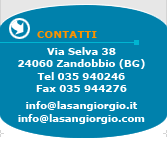 TX Active
Photocatalysis: The Power of Light


(

1) CO, VOCs (Benzene, Toluene, etc.), Methyl Mercaptan (gas), Organic Chloronates, Aromatic Polycondensates, Acetaldehyde Formaldehyde
(2) NOx SOx NH3 (gas), CO
Photocatalysis is a natural phenomenon in which a substance known as a photocatalyst uses light to expedite the rate of a natural oxidation process.
Using light energy, photocatalysts can induce the formation of strong oxidizing reagents which decompose some organic and inorganic ubstances in the atmosphere by oxidation.
Photocatalysis is therefore an accelerator of oxidation processes that already exist in nature.
It promotes faster decomposition of pollutants and prevents them from accumulating.
For over a decade, photocatalysis has been applied to various materials - glass, ceramic, cementitious binders - to obtain a "self-cleaning" effect.
Ever-increasing air pollution affecting urban areas has recently compelled researchers to take advantage of photocatalytic properties to abate the noxious substances that are contaminating the environment.



Architecture in a New Light


TX Arca® cement was developed in 1996 to achieve the strict design pecifications required by Richard Meier for his Dives in
Misericordia Church project in Rome: purity of white, eye-opening brilliance and the preservation of these final aesthetic qualities throughout the ensuing decades.


As the technical sponsor of this global landmark, Italcementi succeeded in meeting all the architect's requirements by using our white, photocatalytic cement.

Since then, TX Arca® has been the cement of choice for many prestigious architectural
works; projects in which the quality of the building materials and their final appearance are equally important in achieving the original architectural vision.

In addition to ensuring the same physical and mechanical properties of traditional concrete, white concrete made with
TX Arca®
cement offers extraordinary brilliance and "selfcleaning" properties so that the original beauty is retained for years.


The TX ARCA cements comply with EN 197/1 regulations, and have CE mark.
Preserve the Environment


The TX Aria® Environmental Line provides a comprehensive range of cement products and binders for formulating into all varieties of mortars, stuccos, cementitious veneers and many other concrete end uses.

TX Aria®
imparts into these materials photocatalytic properties enabling them to abate noxious substances produced by human activities such as industry, transport
and residential heating systems.


Applications of
TX Aria®
:
Horizontal Structures
• Concrete floors
• Self-locking paving blocks
• Pavement and road surfacing
• Paints
• Cement-based tiles
• Concrete roof tiles

Vertical Structures
• Concrete fills
• Cladding elements
• Cement-based paints
• Noise barriers for roads and highways
• Concrete median barriers

Tunnels
• Concrete panels
• Concrete roads
• Concrete repaving for asphalt roads




The correspondence of our materials to the samples and catalogues must be considered as indicative.