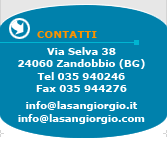 Performance
Services provided with ventilated (and/or traditional – mortar linings) external/internal coverings

- Supply of covering sheets.
- Planning of processes for anchoring sheets to the wall.
- Installation of the metal substructure and of the sheets.
- Preliminary identification and assessment of surfaces to be covered and work-site organization.
- Covering suggestions in relation to the material (sizes, alignments/misalignments of spacing between tiles, compensation bands, colours).
- Graphic rendering of the coverings' squares.
- Surface metric calculation and development of the constructions' perimeter work.
Facade coating systems - Specifications

Pre-vibrated panels, which are die-cut under extremely high pressure and consist of two layers of special concrete aggregates. The layer exposed consists of aggregates of porphyry, granite and other siliceous rocks, which have been accurately selected and dosed, they are bound by highly resistant cements coloured with unmodifiable oxides. The second layer consists of high density reinforced concrete. The exclusive manufacturing processes using automatic systems, the quality and choice of raw materials and the constant monitoring of highly specialised staff, ensure highly resistant products of excellent technical and aesthetic value as well as long-lasting facades that retain their features over time.


Physical and mechanical properties
Technical properties

Standard

Values

Reaction to fire


EN 13748-2


A1 fl

Environmental resistance (freezing and thawing)
Abrasion resistance


EN 13748-2

Class D
(mass loss <1Kg./m2)

Abrasion resistance

EN 13748-2

Class I
(volume loss cm3/50cm2 <18)

Resistance to breakage by bending




EN 13748-2


Class UT (N/mm2 > 5)


Heat conductivity

EN 13748-2


NPD


Resistance of connections

EN 13364


Calculated

2.324N
The correspondence of our materials to the samples and catalogues must be considered as indicative.