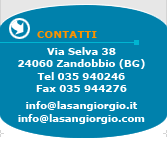 Benefits
Financial and environmental aspects

- Reduction of air-conditioning consumption
- Improvement of the insulation packet for winter heating – thermal wave damping and reduction of the overall coefficient of heat transmission in opaque structures

Liveability and health related aspects

- Increase of the quality standard relating to residential health and to the comfort experienced

Building and architectural quality aspects

- Aesthetic and qualitative redevelopment of the existing building heritage, significantly contributing to reducing condensation and noise pollution originating from the outside.
- Protection of supporting walls, which consequently increases the durability of curtain walls and the efficiency of the insulation packet over time.
- Composite and customizable architectural solutions.

Aspects relating to the respect for the environment and comfort and convenience/environmental aspects

- On specific request of the client, a significant contribution could be made to improve quality with regards to the environment. This can be achieved with the use of
TX Active® photocatalytic binders by Italcementi S.p.a., which, thanks to their active photocalytic effect are able to oxidise harmful and polluting substances present in the air and to turn them into inert substances simply through exposure to solar or artificial light (please request the relevant technical specifications)

Safety aspects

- This material is particularly suitable to resist shocks caused by hail and/or stones without compromising the aesthetic result. In the event of damage / accidental / voluntary breakages, the panels' damaged parts are held back by the metal reinforcement, which prevents them from falling.
The correspondence of our materials to the samples and catalogues must be considered as indicative.