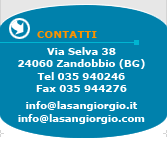 Linea Ipar - Litomarmo Nuvolato
Litomarmo Nuvolato<BR />VAL 102
LITOMARMO NUVOLATO is a material which relaunches the fine-grain marble slabs giving them a new look and new prestige colours. Characterized by elegant marbling of irregular form and density similar to that of certain granites, thereby providing the designer with a new kind of flooring, of high quality and high resistance, forming part of the long tradition of the marble floors.

Wear resistance is almost the same as that of the NOVOGRANITO. It is particularly recommended for use in all public places such as shops, churches, offices, restaurants, hotels, shopping centres etc.

Laying and polishing. They are undertaken using the same procedures and the same machines, abrasives and products usually employed on good marble. After initial rubbing down with coarse grain abrasives we advise to proceed with grouting of the floor, before subsequent polishing with fine grain abrasives. We are therefore supplying coloured cement to match the base colour. On state-of-the-art laying and polishing the floor surface appears even, smooth and shiny and is easy to keep clean using tested marble cleaning systems. Where oil and non-acid substance proofing is required after laying the
floor it is possible to apply an impregnation treatment using water and oil repellant products normally available on the market.
Follow the manufacturer's instructions as concerns the use of the impregnation substances.
The correspondence of our materials to the samples and catalogues must be considered as indicative.