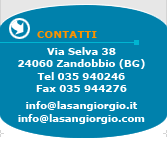 Linea Ipar - Litogranito Sabbiato
Litogranito sabbiato<BR />GRA 442 SB
GRA 442 SB
LITOGRANITO SABBIATO is an anti-slip, anti-freeze material similar to natural granites in terms of resistance and compactness, with the same prestigious and high quality aspect.

It is particularly suitable for the flooring of outside areas (courtyards, pavements, terraces, porticoes, squares, pedestrian areas etc), and also for ventilated facade and wall linings.

Manufactured goods in LITOGRANITO SABBIATO
The following items can be produced: SKIRTING 30-40 x 7 cm., thickness 1.3 cm. approx, cut from the tiles.
TREADS and RISERS for steps, WINKEL STEPS, DOORSTONES, WINDOW SILLS and SLABS with a minimum thicknessof 4 cm.
Due to the different production techniques used these items may slightly vary in colour as compared to the tiles.
The correspondence of our materials to the samples and catalogues must be considered as indicative.