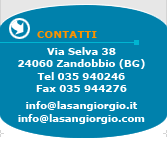 Novogranito<BR />NOV 2202
NOV 2202
NOVOGRANITO is a material with the prestigious aspect of natural granite. The upper layer of NOVOGRANITO consists of selected hard marble granulates and therefore its polishing is easier and much less expensive than the polishing of natural granite, thereby the cost of the finished floor is much lower.
Furthermore, as the hardness of the marble granulates and the cement matrix is practically the same, after lead polishing NOVOGRANITO gives an even shine over the entire surface.
This material is particularly suitable to all those areas where the prestigious aspect of natural granite is required at a lower cost (hotels, schools, public and private offices, churches, restaurants, shopping centres etc).

Laying and polishing. They are undertaken using the same procedures and the same machines, abrasives and products usually employed on good marble. After initial coating with coarse grain abrasives we advise to proceed with grouting of the floor. We are therefore supplying coloured cement to match the base colour. Where oil and non-acid substance proofing is required after laying
the floor it is possible to apply an impregnation treatment using water and oil repellant products normally available on the market.
Follow the manufacturer's instructions as concerns the use of the impregnation substances.

The correspondence of our materials to the samples and catalogues must be considered as indicative.