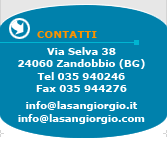 Linea Ipar - Litomarmo Aureolato
Litomarmo Aureolato<BR />AUR 1171
AUR 1171
LITOMARMO AURELATO is a flooring material of totally original and modern aspect, which has no comparison with traditional materials. The wear surface which features rounded multi-coloured patterns of various size is extremely resistant to wear and requires less frequent cleaning as compared to other flooring types.
It is particularly suited for premises with a considerable walking traffic (shopping centres, supermarkets, dept. stores, schools, offices, hotels, restaurants, etc) where it has been laid in great quantities for years with excellent results.

Laying and polishing. They are undertaken using the same procedure and using the same machines, abrasives and products usually used on good quality marble. We advise initial rubbing down with coarse grain abrasives, followed by floor grouting treatment.
For this purpose we supply coloured cement matching the base colour. Where oil and non-acid substance proofing is required after laying the floor it is possible to apply an impregnation treatment using water and oil repellant products normally available on the market. Follow the manufacturer's instructions as concerns the use of the impregnation substances.

Manufactured goods in LITOMARMO AUREOLATO.
The following items can be produced: SKIRTING 30-40 x 7 cm., thickness 1.3 cm. approx., cut from the tiles TREADS and RISERS for steps, WINKEL STEPS, DOORSTONES, WINDOW SILLS and SLABS with a minimum thickness of 4 cm.
Due to the different production techniques used these items may vary in colour as compared to the tiles.
The correspondence of our materials to the samples and catalogues must be considered as indicative.