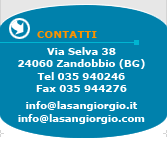 Ventilated walls
Ventilated walls consist of a thermal shielding from direct solar radiation.
They were designed so that a dynamic air barrier system with a chimney effect is interposed between the dry-laid external layer and the curtain wall of the building structure. In the long run this guarantees an advantageous hygrothermal energy and acoustic balance, ensuring increased comfort and convenience of internal environments.
Thermal wave damping




Condensation reduction

Noise pollution reduction






Protection from water Photocatalytic anti-smog and self-cleaning effect

with TX Active® binder by Italcementi S.p.a.






The correspondence of our materials to the samples and catalogues must be considered as indicative.