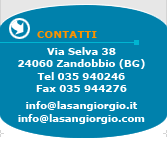 Linea Ipar - Duroporfido - Durogranito - Duroquarzo
Duroporfido PH-33-LL
Duroporfido PH-33-LL
DUROPROFIDO and DUROGRANITO are high resistance blocks specially developed for industrial areas where great wear resistance is required as well as complete absence of dust and where floors with visible porphyry or granite aggregates are preferred.

They are freeze-resistant and with a sand-blasted surface specially suitable for any outdoor flooring (yards, sidewalks,balconies, arcades, squares, pedestrian crossings,etc.)...
In areas which need to be completely impermeable to lubricant oils and other non-acid substances, it is possible to apply an impregnation treatment using hydro or oil repellant products normally available on the market, once the flooring has been laid. Follow the manufacturer's instructions for the use of impregnation agents.

Manufactured items in DUROPORFIDO, DUROGRANITO and DUROQUARZO.
The following items can be produced:
SKIRTING 30 x 7 cm. thickness 1.3 cm. each cut from the tiles TREADS and RISERS for steps, WINKEL STEPS, DOORSTONES, WINDOW SILLS and SLABS with a minimum thickness of 4 cm.
Due to the different production techniques used these items may vary in colour as compared to the tiles.

The correspondence of our materials to the samples and catalogues must be considered as indicative.